ITER TOURS
ROME
Excursions and tours in Rome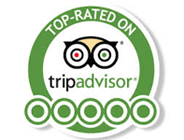 Partnership of guides who provide tours in Rome and outside Rome. Private and small groups only.
tertours is a partnership of passionate tour guides that have decided to offer a full insight on Rome. After various years of experience we have learned that besides historical tours in Rome many of our clients have also asked about daily life in the City. The true understanding of visiting any place in the world is also by interacting with its locals. The history, culture, traditions and food complete a full comprehension of who we are. This is why we take our job seriously and promise to take you on this journey. Our goal is to give you the full experience of visiting the eternal city through the eyes of true Romans.
ITINERARIES &
TOURS IN ROME
CURIOSITIES FROM OUR BLOG
The Pantheon is undoubtedly an enigmatic monument. Who was the architect responsiable for it's construction? No one knows for sure. Was it "Apollidoro from Damascus" or was it the Emperor himself Hadrian? One thing is for sure the Emperor didn't spare any expenses.
You've probably already heard about Roman artichokes and Jewish-style artichokes, but have you heard about "Matticella" artichokes?
As spring season approaches with its warm and sunny days, Rome's countryside blooms into a kaleidoscope of colors.
Venice has the world famous masks and fancy costumes, Viareggio has the allegorical parades. Rome once had "La corsa dei…
Why is the Colosseum called… Colosseum?
The Flavian Amphitheatre was inaugurated in 80 AD by the Emperor Titus. The present day nickname dates back to the Middle Ages and has been so widely used that it has completely replaced the original name.
Very fun & informative tour of the Colosseum & Forum

My wife & I booked Itertour's Colosseum/Forum tour while we were in Rome for our 10th anniversary. Michael got us in ahead of the crowds and gave us a wonderful private tour. His knowledge of the structures and history can't be denied — he really was treasure trove of interesting facts and historical perspectives. Having a private tour was fantastic, as we got to ask all of the questions that occurred to us. Much of the day became more of a conversation between the three of us, rather than a pre-set lecture of just the facts. Michael went with the flow and gave us the tour that we wanted to have. He is completely bilingual, so there was no problems understanding him, and he clearly loves Roman history, which made the experience rich for all of us. And he's a terrifically nice guy, which goes a long way! He never once looked at his watch, but gave us more than the time he had said he would. We wish we'd have had time to take another of his tours!
Steven C
May 2016, Tripadvisor
Amazing

We were fortunate to have Mike as our guide. He is knowledgeable about Ostia and speaks excellent English. His complete familiarity with the site enabled him to speak about the site with a casual and lively presentation and easily understandable explanations. Mike took his cues from us, emphasizing the details that especially interested us. I highly recommend an Ostia Antiqua tour with Michael.
Patricia R. (Madison, New Jersey)
Tripadvisor, Tripadvisor
Went out of their way for us

Rome is outstanding on its own, but Iter Tours really brought it to life for us. My wife and I spent the first few days of our visit wandering on our own, and that was wonderful. It wasn't until we were joined by Iter Tours that I really saw how much we were missing! There is history everywhere in Rome, and Mike was able to connect us with it without making us feel dragged around on a boring tour. Iter Tours designed experiences just for us, making sure they included our requests and also suggesting things we wouldn't have thought of on our own.

Our guide, Mike, is incredibly knowledgable about Rome and broader Italian history/culture. You can tell he loves it! Also, his english is excellent, which was a nice bonus.

Some of the best meals we had were with Iter Tours, because they know all the little, authentic spots that would have been hard for us to find. I particularly recommend visiting Ostia Antica with them! It is beautiful and amazingly preserved, and is closer and less crowded than Pompeii. So glad Mike recommended it, because it was one of the highlights of our time in Italy!
pwyliecoyote
May 15th 2016, Tripadvisor
Excellent, individualized tours

Iter Tours was a wonderful experience from the first moment. Mike Henry is an incredibly thoughtful guide, making sure to craft an experience that will be meaningful to YOU. He has special tours and recommendations, which are all really great, but I felt cared for in crafting the type of Rome experience my husband and I wanted. He also knows his stuff, lacing history, architecture, art, and more into our tours so they felt more like conversations with a friend than a formal tour! Very very fun.
Recommendations: honestly, everything. We deeply enjoyed the food tour, because it combined with a walk through the city and history of food/city sections thrown in. I also really appreciated enjoying the Colosseum with Mike- he added so much to my experience in that astounding place.
Though this was a honeymoon trip and so a couple experience, I think Iter Tours would be great with families and kids, as well. They are a lot of fun.
For what it is worth, I work at a museum and my job is training tour guides. I can say with some authority that Iter Tours offers excellent tours. Highly recommend!
tiffanysaleh
October 2015, Tripadvisor
Catacombs tour was awesome

A friend referred me to Itertours, and recommended that if I wanted to explore something off the regular tourist beaten path, that I should check out the catacombs tour. My family was not disappointed! It was beyond fascinating visiting these holy catacombs and seeing how people were laid to rest throughout the history of Rome. This tour is definitely not for people who would be uncomfortable seeing human bones! Visiting the Capuchin Crypt, which are constructed almost entirely out of human bones, was amazing and something that I will never forget. Micheal was our tour guide, and he was very enthusiastic and knowledgable about every site we visited. I would highly recommend Itertours and Micheal!
Baytotheb
April 2015, Tripadvisor
Amazing Ostia Antica tour

My family and I (12 yr old girl, 14 yr old boy, 2 adults) were lucky enough to tour Ostia Antica with Mike. He was by far the best tour guide we had throughout our Rome visit. He was engaging, knowledgeable, and personable. We learned so much & had a great time too. My husband and I loved the tour, and he did an amazing job relating to the kids too. They were comfortable with him & asked him a lot of questions, which is saying something for our teenagers… If we found Mike on our first tour, we would have booked him for all our tours, as he is a local who knows all the history as well as all the places to go in Rome. Thanks Mike, for a great experience. We will definitely look you up on our return!
Jessica M
April 2015, Tripadvisor