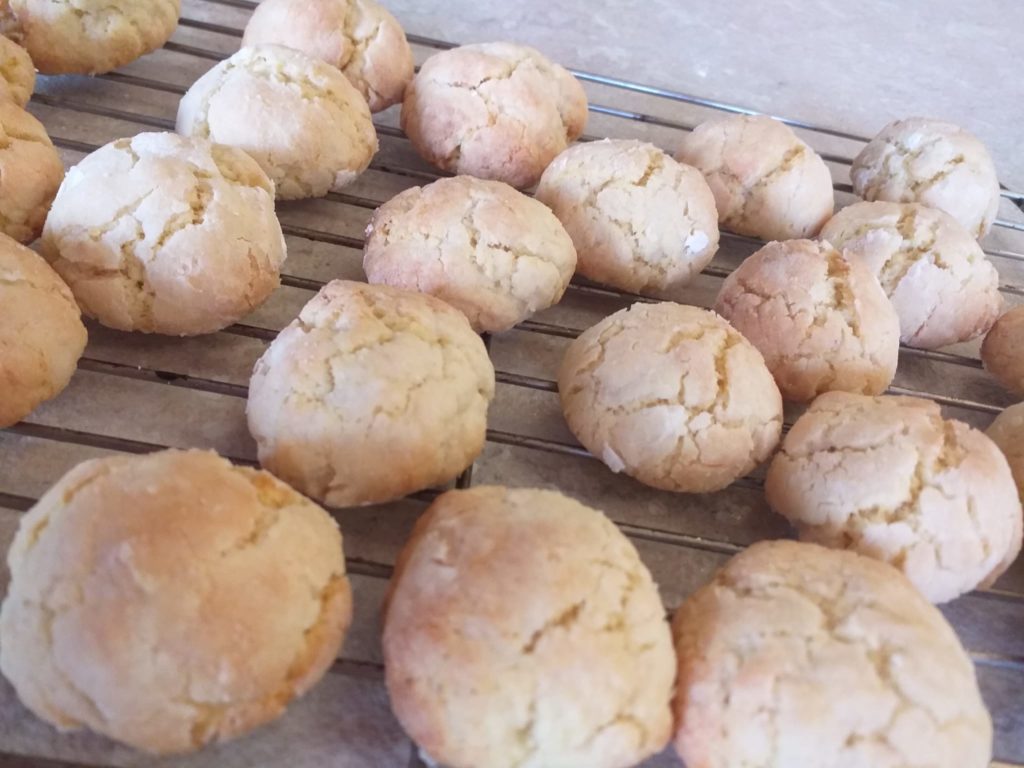 In Central Italy, especially Lazio and Tuscany, it's usual to serve a plate of biscotti after a meal, instead of dessert. These biscuits are inevitably dipped in wine or a liqueur; in Tuscany they are dipped in Vin Santo (holy wine). Today's biscuit recipe is something that would go well with limoncello. They are best made with Amalfi lemons, just like the famous liqueur, but any good organic lemons will do.
Biscotti al limone – Lemon Biscuits
100g butter, softened
90g sugar
Grated rind of 2 lemons
1 egg
270 g flour
2 teaspoons baking powder
A pinch of salt
40ml (2½ tablespoons) lemon juice
120g icing sugar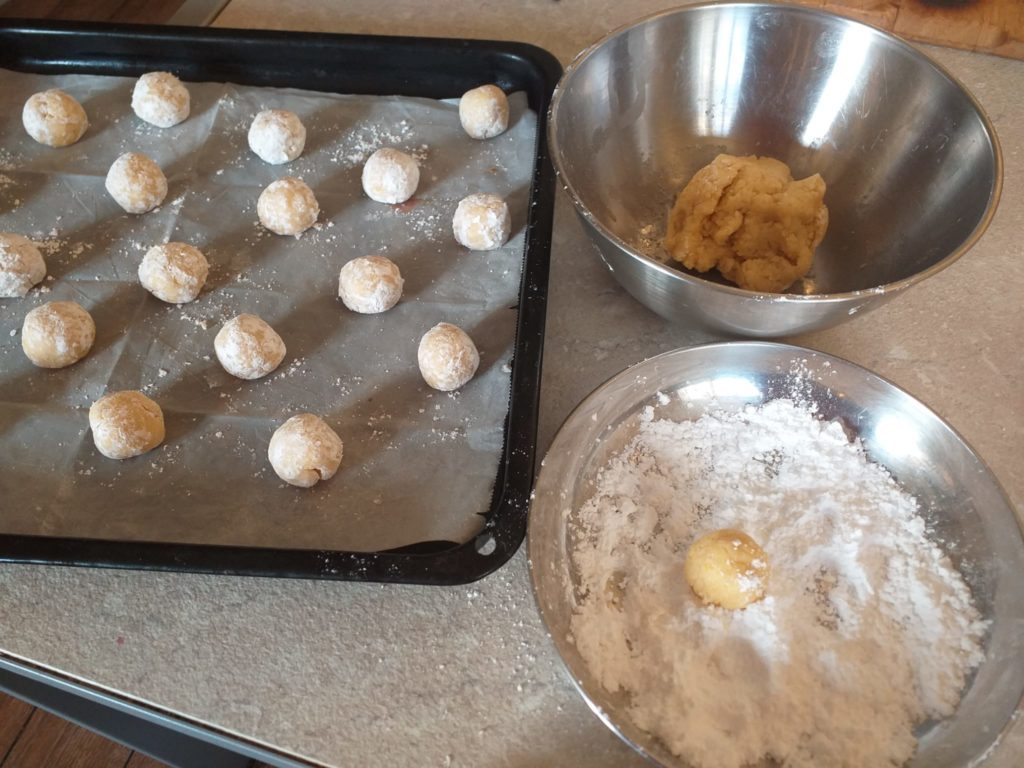 Method
Cream together the butter and sugar. Mix in the rind and the egg. Then the flour, baking powder, salt and juice. Leave the dough to rest in the fridge for around an hour.
Roll a dessertspoon of dough into a ball and coat it in a generous amount of icing sugar.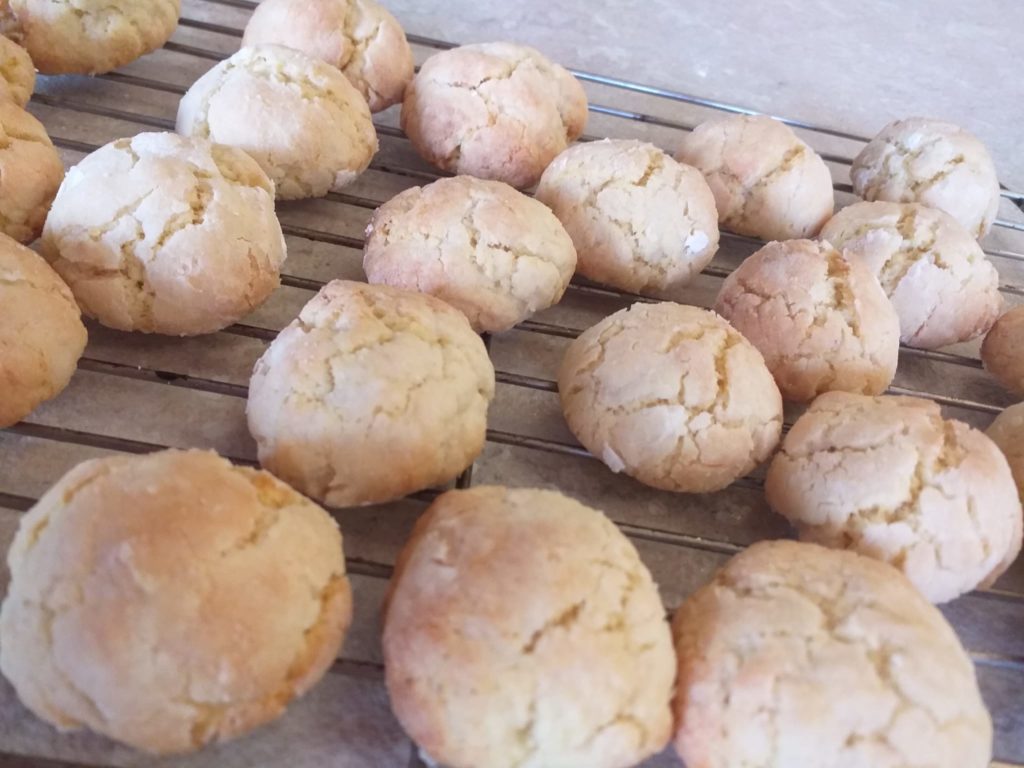 Bake at 170° for 10-15 mins